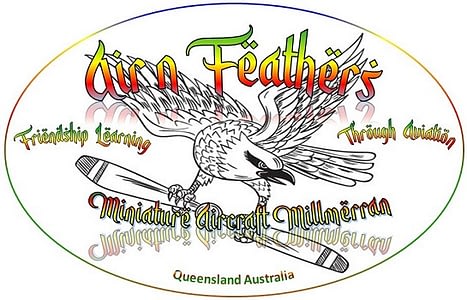 Address
200 Wombinebong Drive
Millmerran Downs
Queensland
4357
Club contacts:
0400354454




Air-n-Feathers is dedicated to the advancement of our great sport of aeromodelling. We foster friendship, learning and above all fun. We operate every day of the week where possible, weather permitting. We have 2 runways East West for our prevailing weather and the other North South for those days when the wind cannot make up it's mind.
Our club flies all manner of aircraft, gliders, IC (Internal combustion) engine aircraft, electric powered aircraft, from general sports aircraft, Scale and IMAC Aerobatic Aircraft.
Our friendly team and instructor can assist you on your journey, be it complete beginner or a more experienced pilot. We can also assist with building and setting up your aircraft, be it scratch built, ARF (Almost Ready to Fly) RTF (Ready To Fly). The club Gates are Locked so it is a great idea to contact us prior to heading to the field. Just to make sure there is someone available to assist.
Upcoming Events
No events in this location